These days, it seems that if you want to be depressed all you have to do is open your eyes and pay a minor bit of attention. Lee Gaitan's "Lite Whines and Laughter: Mild rants and Musings on the Mundane" is the antidote to that depression. A slim volume full of light and breezy stories guaranteed to brighten your day, Gaitan's irrepressible cheeriness and ability to love even those who irritate her will buoy your spirits.
The book keeps winning awards – it was a first-place winner in the Georgia Independent Author of the Year Awards, and a Finalist in the International Book Awards. There may be others. I don't know There's a reason for that. Her fun every-day stories about fighting road rage on line at the McDonald's drive through, misunderstandings in her ESOL class, and finding love in a rescue dog shine a happy light on otherwise irritating moments.
Support Independent Bookstores by buying Lee's book through IndieBound by clicking the image or link below:
Shop your local indie bookstore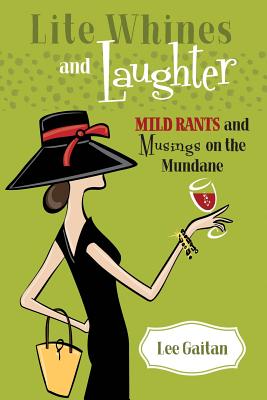 Lori B. Duff is an award-winning author who practices law on the side.  Her latest book, "If You Did What I Asked in the First Place" was awarded the Gold Medal for humor in the Foreword INDIES awards in 2019. You can follow her on Twitter at @LoriBDuff and on Facebook. For more blogs written by Lori, click here. For more information about Lori in general, click here. If you want Lori to do your writing for you, click here. If you want Lori to help you market your book, click here.